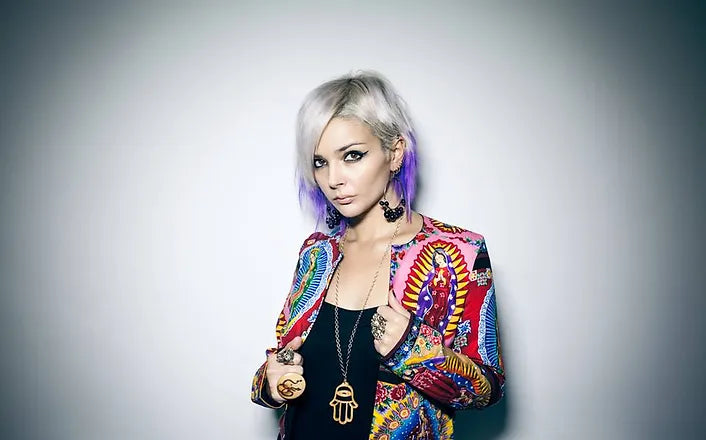 Nadya Hazboun
"Made by Palestinian hands for pro-Palestinian hearts"
 Nadya Hazboun is a Palestinian designer known for her jewelry and custom-made women's clothing. Her designs are a fusion of Middle Eastern flair and European elegance, resulting in dramatic and unforgettable pieces that celebrate cultural diversity through fashion. Her women's clothing designs can be purchased online at www.nadyah.com.
 Hazboun's olive wood line, handmade in Bethlehem, merges traditional craftsmanship with modern fashion. The collection transforms the beautiful olive wood into edgy jewelry, each piece handcrafted in Bethlehem with meticulous attention to detail and quality, resulting in a unique and original work of art. Her aim is to give the traditional Bethlehem craft of carving olive wood a contemporary twist, making it more accessible to people worldwide and allowing them to carry a piece of the beauty of Palestine with them.
 The beautiful grainy olive wood is transformed into gorgeous jewelry, hand-engraved and assembled in Bethlehem workshops. Every piece is an original, created with meticulous attention to detail and quality, and is unique due to the different grain colors of the wood. This makes the jewelry truly one-of-a-kind. We feature a wide selection of Nadya's jewelry on ShopPalestine.org.
Jewelry from Nadya Hazboun